Step 2

Enter Your Contact

Step 3

Choose Pickup Date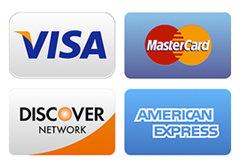 Credit Cards Only

IMPORTANT:
All orders must be placed 24 hours in advance of pickup time.
All orders must be placed prior to 8:00pm on Monday, November 23rd.
All orders MUST be picked up prior to 7:00pm on November 25th or after November 26th.
Appropriate sales tax will be added to all prices.

FREE Pumpkin Pie on orders of $100 or more placed before November 8th.
Place your holiday order as usual and the FREE Pumpkin Pie will be added to your cart automatically once you reach $100.
Let's start with your ZipCode
Search by Address
Enter Your Contact Information
Enter Your Pickup Date and Time
!
Pickup time subject to availability.
Cold - Fully cooked and cooled with raw dressing.
Hot - Fully cooked and hot, ready to eat.
| Product | Options | Qty | Unit | Total / Tax | |
| --- | --- | --- | --- | --- | --- |
Total:
$

0.00
Tax:
$

0.00
Grand Total:
$

0.00